Grace Church & Ministry : Nepal
Welcome on our official site. Grace Church ministry has been established in Nepal with a prayer of several God's children with great heart, burden & vision in the Lord to serve Him & His people in this society. The purpose of a church is to glorify the Lord; teaching of the scriptures; preaching & construct His Holy Kingdom in this pagan nation called Nepal through the proclamation of the Gospel of Jesus Christ.
We are working now specially among the different tribes of Nepal with different dialogues in different places and districts such as Rai, Chepang, Tamang, Pahari, Majhi, Kami, Damai, Sharki and other different tribes.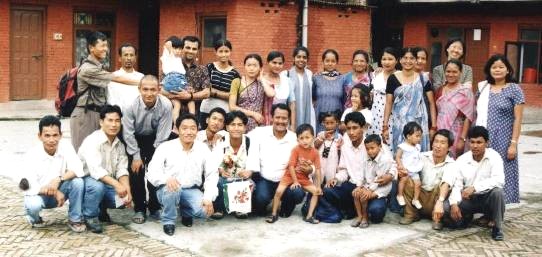 We are just a church that believes in the Bible the Word, the Word of Truth. And as we all know the Word is "Jesus Christ", in Him we find all Truth, the Way, Joy, Peace, and Eternal Life.

If you need healing, spiritual love, and prayer through our Lord Jesus Christ, with grace and peace through the Love of the Father, and to find fellowship,and disciple teaching with the Holy Spirit. Rest a while.
We are still progressing church ministry in Kathmandu, Nepal. We hope to have a food serving ministry, a prayer & healing ministry, and a music ministry, to help and love all the people, and give special care to the poor, the helpless, the lost, and the innocent people of this country. Our major objectives is to teach the true bread of life, and save many souls for the kingdom of God.
* Church Services
»» Main worship Service, Saturday: 10:30-12:30 AM (Nepal has Saturday as holiday) Evening Worship: Wednesday 4Pm.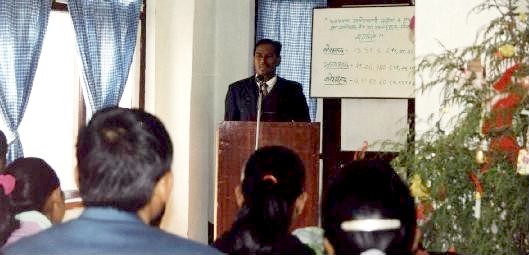 Church Ministry Founder | Outreach Ministry for Church Planting | Construction of the Church Building | Ministry Activities | Purpose of Church Ministry | History of Church Ministry | Vision & Beliefs | Statement of faith | Support Ministry